Quality & Passion With Our Services
Departure performed exquisite
SV GROUPS is active in the development of key sectors such as infrastructure and energy, committing to the social and economic progress of the country. Excellence is the foundation of our mission to build sustainable environments that enhance people's lives by enabling the right people to capitalise on state-of-the-art knowledge, resources and digital technologies, providing solutions across the total construction life cycle.
We are passionate about harnessing innovation as a positive force for change and we instil this mindset culturally in every element of our operations for projects delivery.
S.Venkatesh
Chairman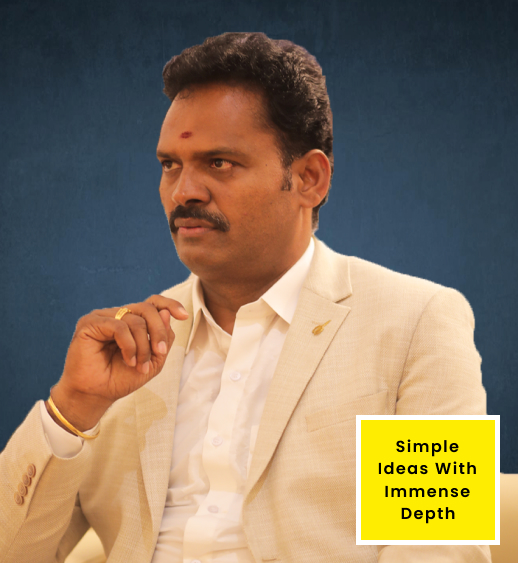 110 +
Residential Projects
Our Ventures
A prominent Construction Company since 1987. SV GROUPS has marked its presence in premium urban scales and has rooted itself as a reputed Construction Company. Maintaining high standards by striking a balance between quality, finesse and has successful executed many residential and commercial projects. SV GROUPS is committed to explore new areas and dimensions in infrastructure development.
SV GROUPS has grown swiftly to become one of the leading Property Developers, helping shape skyline across the Residential, Commercial, Retail, Leisure & Hospitality sectors.
'Quality Management System' is a repository of processes and systems, which define all activities at SV GROUPS. The QMS ensures delivery of a quality product at optimum cost and minimum impact to the environment and society at large. QMS training is mandatory for all employees; upon qualification they are QMS certified.
'Project Review Management' is a monthly review process for ongoing projects. PICs (project-in-charge) prepare a progress report benchmarked against international best practices including project progress, project cost report, project inventory and project risks. Senior management presence at these forums enables quick resolution of project issues and provides impetus for speedy execution. The PRM rates all projects on key parameters of progress, schedule, cost, quality, safety and housekeeping. Outstanding projects receive a commendation every month; best-in-class projects are awarded every quarter.